Who would not want to travel around the world, or let's just say travel and discover different cities or towns of their native country. While you save up to thousands of dollars, over shop, prepare yourself for your travel trip, there is one more thing you should add in your list of "things to have when traveling". And what do you suppose it should be? Let's just talk about your security, specifically your online security. Traveling is fun only when you are safe. As you travel, you use public Wi-Fi hotspots, in cafes, at the airport, and in different other places.
Now, let's just say you are booking an online ticket using a public Wi-Fi, aren't you afraid that some unknown person can hoop right in your personal detail? That's not surprising, cybercriminals are always after chances to track down your personal information. They can easily get your usernames, credit card information, and passwords when your data is not encrypted. So, are you safe as you use public Wi-Fi's? Not at all. But, there will always be a solution. VPN, again. Using a VPN for traveling can save you troubles. If you are looking for ways to get rid of the problem, then search no further. Here's the guideline on how you can use a VPN when traveling, why you should use a VPN, and which the best travel VPN is.
Why a VPN is your travel must-have?
A VPN certainly creates a bridge between you and your web and there's no way for any other party to hoop into your details. Isn't a VPN best for traveling abroad or just anywhere in the world?
Gives you Access to the Restricted Sites:
It encrypts your data and your online activities, hides your location and IP address, and breaks the restricted webs in certain countries. Let's say, you want to use Facebook in China, with a VPN, you can break the restriction and freely browse Facebook. So is the case with other websites such as the Solo Traveler. Since it is also restricted in some countries, you can access it through the best travel VPNs.
Protects you from Fake Wi-Fi Hotspots:
Cybercriminal's go overboard and even set-up fake Wi-Fi hotspots, so you easily get trapped. With the VPN, even if you connect to their Wi-Fi, your online activity will be protected. How cool is that? Using a hacker's free Wi-Fi without having to worry about the security.
Let's You Use Unavailable Sites:
With a VPN for traveling, you can also access to websites that are often blocked in some country, just as we said how you can use a VPN when traveling to China. You can also sit at home, connect to a website or server in another country, and boom. What else do you need? Say Netflix. It is not yet available in all the countries, but you can pull an all-nighter watching your favorite series with the use of a VPN.
Keeps Your Personal Information Sound:
The data that you enter such as your passwords, emails, credit card details are protected from all sort of mishaps because of the VPN. You can book a flight using Wi-Fi in your favorite café, without having to worry about someone else looking into your bank details. Isn't that handy? You can use VPN and book your hotel tickets, exchange money in your accounts, do your online banking activities. Since your data is going to be encrypted it won't get hacked or disclose. Even the VPN services have the policies to not log in to your data usage which saves you from all sort of worries.
The Best Travel VPNs you Should Invest in:
ExpressVPN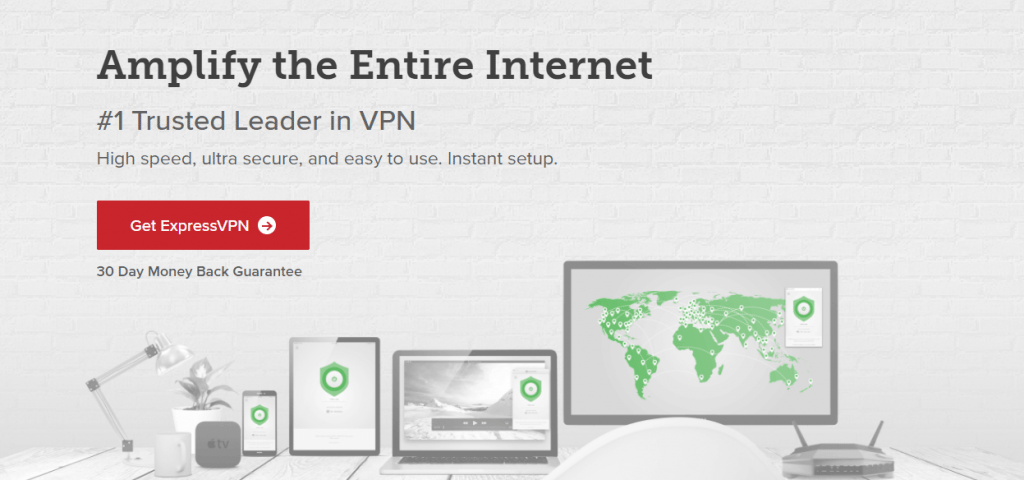 Express VPN has the best ranking amidst all of the other VPNs. It facilitates you with secure connection and privacy tools. Your data is encrypted, as always. Express VPN also values best protection services and that is why their system does not log in to your data usage. You stay anonymous, strictly anonymous.
VyprVPN
As we now know how unsafe our online activities are while we travel, it has become our number one priority to first take the safety measures. And, with VyprVPN, no hacker and eavesdropper can steal your personal data. VyprVPN is the best VPN available for your service. It definitely encrypts and lets you have a secure connection, breaks the government imposed restrictions and gives no way to any hacker. It has about 70 plus server locations so the choice is limitless. Have all of your sites, IP addresses, locations and online activities protected with VyprVPN.
Read: VyprVPN Review 2018
Surprisingly, it also works efficiently in China. China is one of the countries which is actively trying to block even the VPN services since it helps you browse their restricted webs. But, VyprVPN has no limits, you can access this VPN when traveling to China. The reason why it is usable in China is that VyprVPN has no servers operating in China, so it is likely that they do not follow government regulations.
Private Internet Access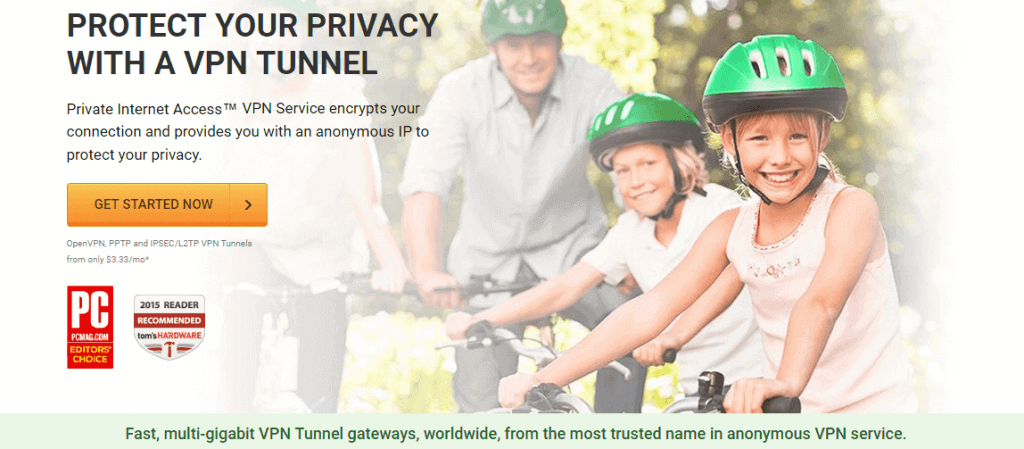 You must not forget even the little details when you are about to travel. Internet security should be the foremost priority, no matter what. Just like you do not forget to get your hands on your favorite bikini, do not forget about your online security before hitting your favorite place. PIA should be your next choice in the travel VPN list. It allows you to use up to 5 devices without any restriction and it serves you with the best customer service
So, we have disclosed how important a VPN for traveling is and which VPN should you pick. It's no surprise these days that cybercriminals mess with you no matter where you are. But, with a travel VPN, you can save major online mishaps. It undoubtedly protects you from all sorts of identity thefts and gets you to use the inaccessible webs. Sign up for the best VPNS for traveling and enjoy your trip.